Power.
Vilfo is powerful - way more powerful than ordinary routers. Roam the internet with high-speed VPN connections.
Order Vilfo for $379
VAT will be added for EU customers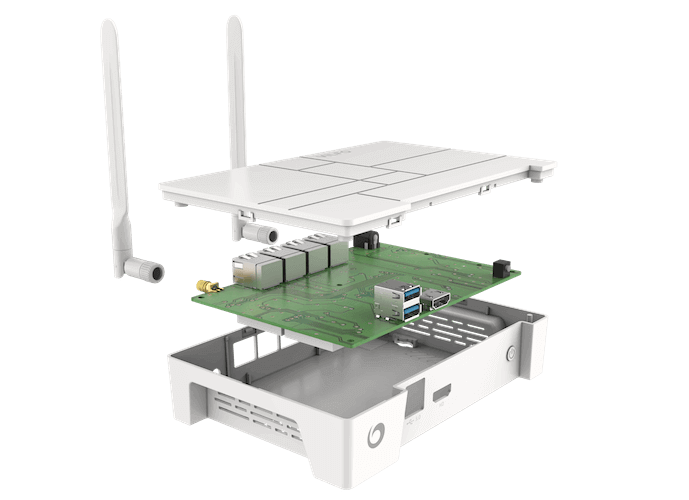 Vilfo vs. Ordinary router
Router

Engineered with a VPN-first approach

Vilfo has been designed and built for VPN services. It's not an "afterthought" to reach another segment of customers. It's been the cornerstone of our entire development.

Powerful processor

OpenVPN is single core - which means encryption can't be offloaded by using multiple cores. That's why Vilfo uses an Intel® Celeron processor with a high frequency.

Beautiful data

Processing, analyzing and displaying a bunch of data points into readable, understandable and beautiful graphs requires processing power and memory. That's why Vilfo has about 800% more RAM than typical routers.

Long-term data

Real-time graphs are awesome, but no one wants to sit 24/7 looking at them to understand what's happening. With Vilfo - you don't. Vilfo has 4000% more storage than typical routers - enabling saving data for months so you can live your life.

Eco-friendly

The environmental footprint we leave after us should be as small as possible. That's where power and electricity demands need to meet. Vilfo's processor uses as little as 15 W in average when all cores are under a high-complexity workload.

Wireless capabilities

Vilfo is the go-to router for privacy online and fast encryption speeds. Vilfo has not been designed as a ubiquitous wireless solution and thus the wireless capabilities are the least impressive feature of Vilfo. If you have a router with great wireless connectivity, change its settings to work as an access point and then connect it to one of the LAN ports to Vilfo.
Components
Intel® Celeron
Wifi: MT7612E
WAN: 1 x 1000 Mbit/s
LAN: 3 x 1000 Mbit/s
2 GB DDR3 1600 Mhz RAM
8 GB SSD
Measurements
Height: 42mm / 1.65in
Width: 180mm / 7.08in
Depth: 120mm / 4.72in
Wireless
802.11ac (Max 867 Mbit/s)
8 dBi antennas (2T2R)
2.4Ghz or 5Ghz WiFi