Get push notifications on important events, see real-time bandwidth, event history as well as historic bandwidth usage for every device.
Push notifications
Receive instant alerts when key events occur in your network.
Independent of where you are - you can still have full insight.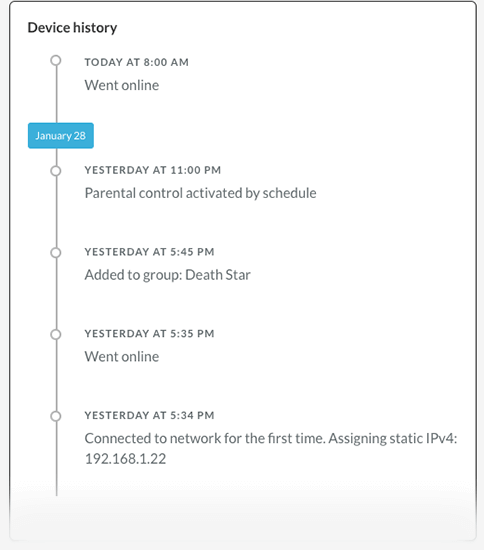 Event history
Devices have rich lives. They do far more than go online and offline.
Now you can finally see what each device has lived through.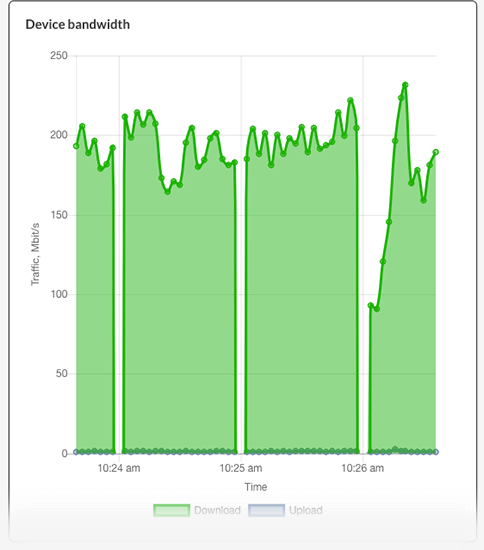 Real-time bandwidth
Vilfo collects and displays real-time bandwidth for all devices.
You can finally see how IoT units or devices actually use your network.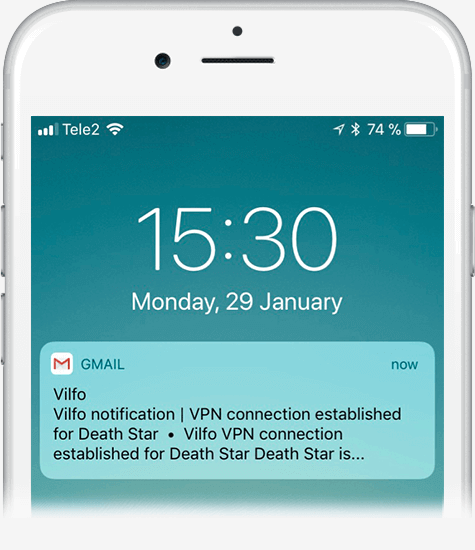 Email notifications
Don't want to use Pushover? That's fine. Vilfo supports email too.
By using email notifications and IFTTT, anything is possible.